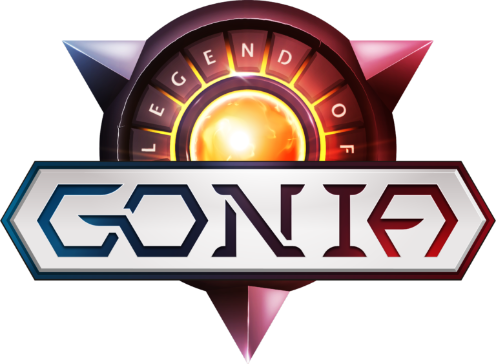 THE SPIRITS SHOWDOWN
A tasty blend of chess and collectible card game !
Discover a dueling game that skillfully combines (miniature) figure movement and magical powers of collectible cards, providing constantly new possibilities.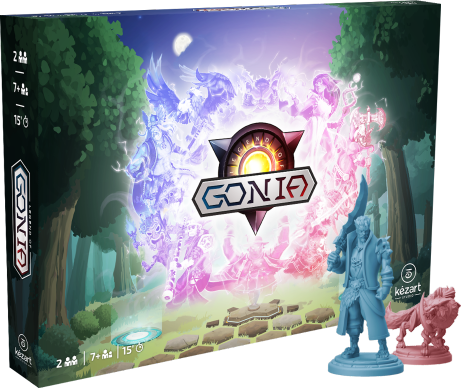 DIVE IN THE FANTASTIC WORLD OF LEGEND OF GONIA
According to the legend, crystal sealing powerful spirits fell from the sky. Since then, tribes fight to gain control over the crystal's powers which are scattered all around the world of Gonia !
Collect the spirits by taking over other tribes's crytals in an epic duel. Combine the powers of your spirits with the strengths of your figures to defeat your opponent.
With numerous possibilities and strategies to discover, each battle is unique and full of surprises !
Master the power of the spirits and become the Champion of Gonia !
JOIN
THE BATTLE OF SPIRITS
25 GAME ELEMENTS
2 x 12 FIGURES + 1 OBSTACLE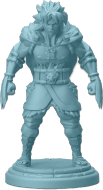 2
GUARDIANS

1
CHOSEN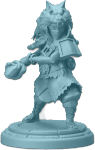 7
DREAMERS

2
DJINNS

2
DJINNS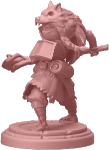 7
DREAMERS

1
CHOSEN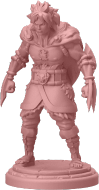 2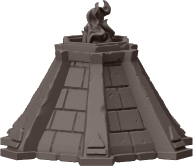 1
PYRAMIDE OF GONIA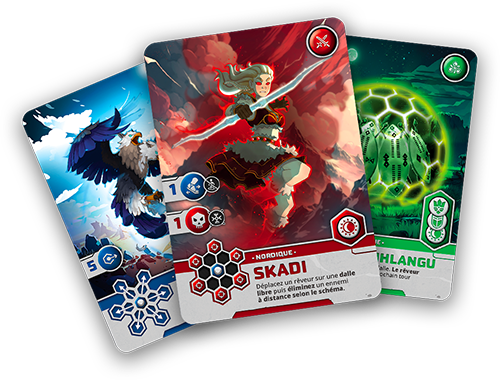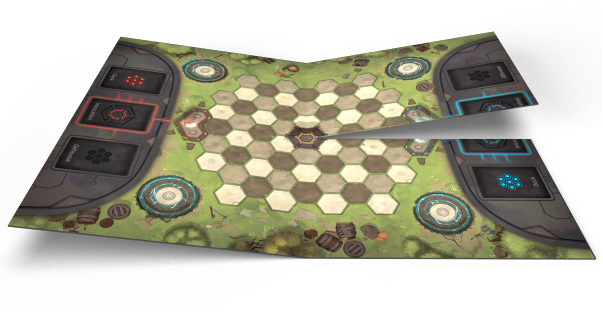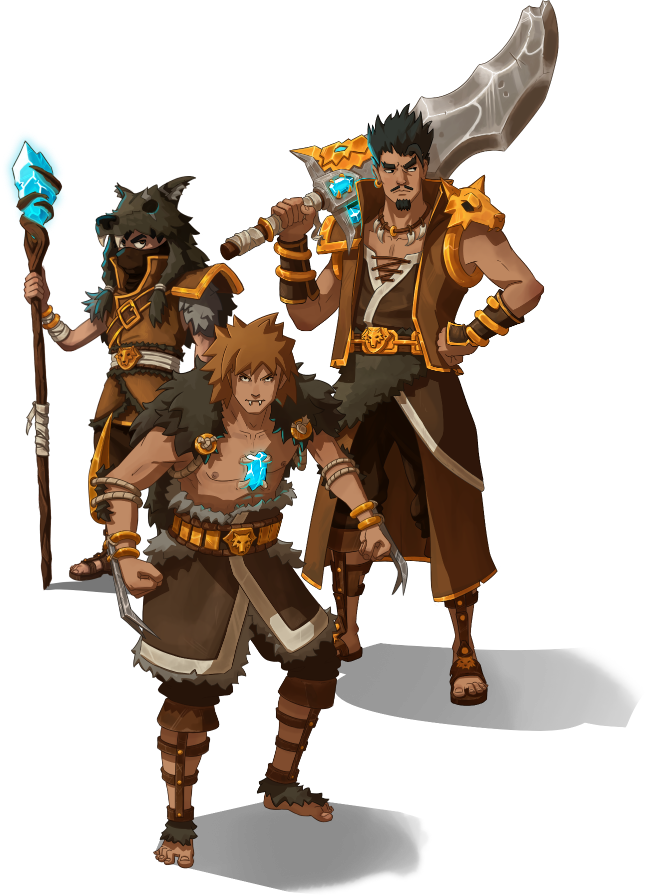 Let's
FIGHT
*
BUILD YOUR DECK OF 10 CARDS
AND CHALLENGE YOUR OPPONENT
EXAMPLE OF A COMPLETE DECK TO GET STARTED :

LEGENDARY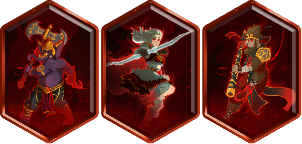 ATTACK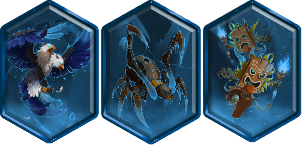 MOVEMENT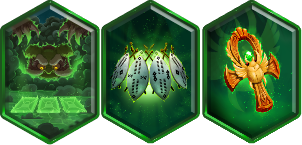 MAGIC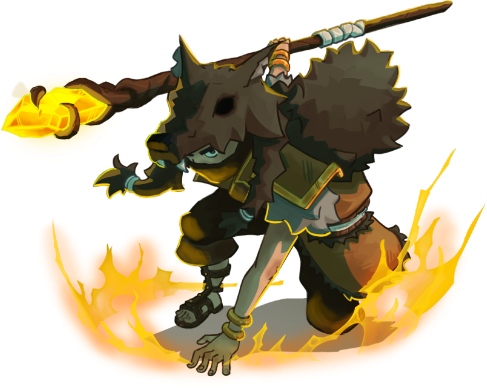 TIME TO STRATEGIZE
AND FIGHT !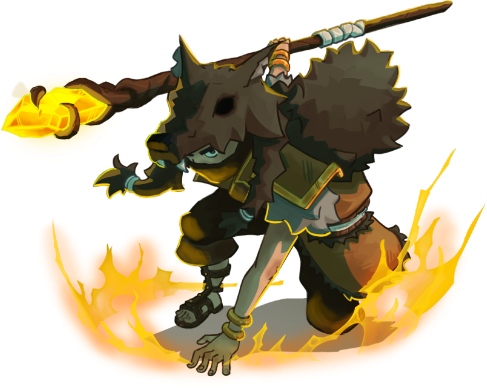 ELIMINATE YOUR OPPONENT
Just like in chess, move your character and take the place of your opponent !
USE YOUR POWERS
Play a card each turn to gain a fantastic power and gain the upper hand !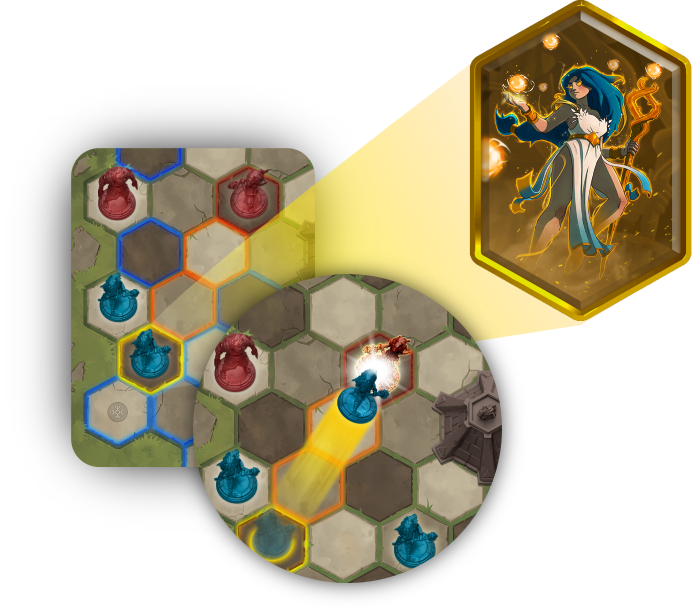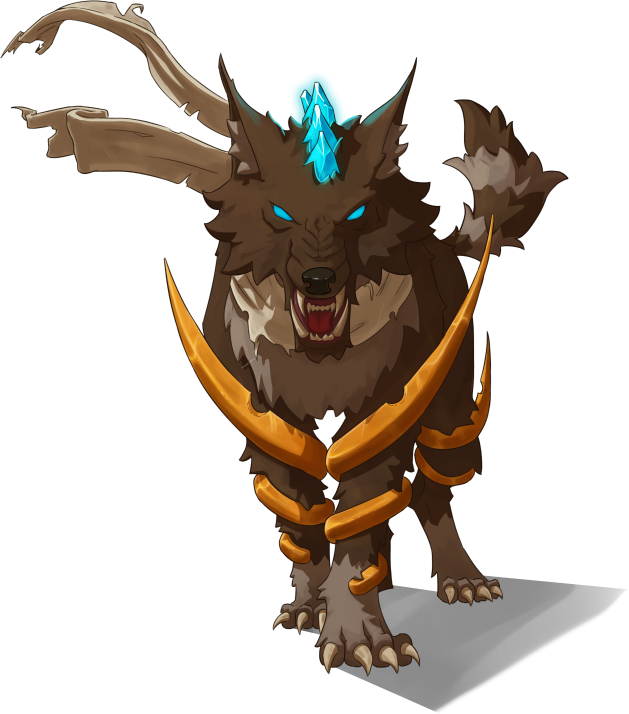 INVOKE THE DJINNS
Don't underestimate the strength of the Djinns! Make them join the battle and overwhelm your opponent !
WIN THE DUEL
Capture your opponent's crystal while defending your own or
eliminate all of your opponent's characters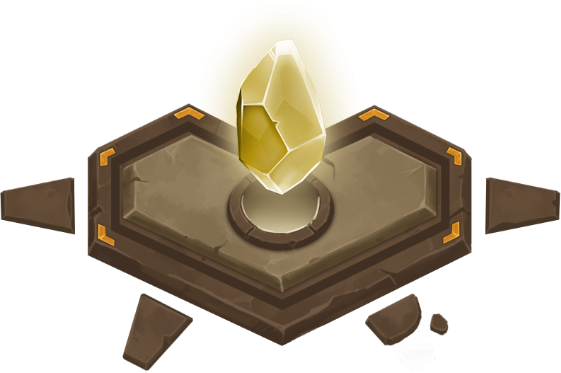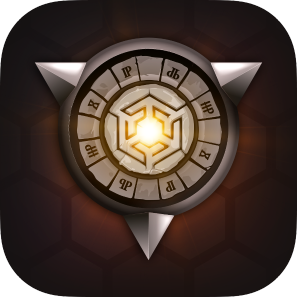 Download the companion app

(1)
and discover :
The official tournament rules of
Legend of Gonia
Different game modes for even more fun and combat
The encyclopedia of spirits and examples of use
A tutorial mode to progress and become unbeatable
+ MORE TO COME
(1) Free "Legend of Gonia - Board Game Companion" app coming soon to the App Store and Google Play.
* combattez